"Tulus is the first place we are going". "How do you pronounce it?", I asked. With one of the most incomprehensible expressions on her face, Lakshana repeated, "Tulus". "I mean, how do you spell it?", "Toulouse".
Toulouse is a small destination in South-Western France; which I did not really photograph. There are many reasons: first, I compensated for all the lost sleep the previous week. I slept possibly everywhere, in the trams, bus, beside the river, inside the eatery. Of all that I have noticed are the varied expressions of disgust Lakshana and Yamini had on their faces. I dared not photograph that. The second reason is simple: I was in awe of the beauty of the place and the people. I spend almost every moment just looking aimlessly at them. "Whaaaaooww" was my constant expression during the time I remained awake.
"Why Toulouse, Lakshana?", I was inquisitive. "Because my best friend lives there and it has been ages since I've met her", quipped Lakshana. "And how many days would we spend there?"
"A day and a half."; "What places would we visit?"
"My friend's home."
"Good, we will all go out and booze. French nightlife!"; "No, we do not booze."
"Great. We will go dining! Exploring the French cuisine!"; "No. She would be making dinner for us. And Tiramisu."
–
Toulouse is the first French city I've been to and till this date remains in complete awe of. I was pretty amazed since the moment we landed. From the trams to the pet dogs, everything and everybody was perfected to be present in a dream sequence. 
A simple Google search will tell you a list of places which include the following:
A walk by the Canal Du Midi.
This is a part of the canal that joins the Atlantic ocean with the Mediterranean sea. This runs from Toulouse to the furthest end in the south. Built in 1666, this is the oldest operational canal in Europe. This shot is not taken at the Canal Di Midi tram stop; it is taken further down south. People take their evening walks along the sides of the canal.
It is very peaceful and I wish I had more time to spend here. I'll, however, leave you with a couple of Magpies walking by the canal side.
Basilica of Saint Sernin.
This is a Basilica founded in the 4th century. If you know me well, you'd know how excited I was while entering. You can read all about the basilica here.
I'd rather tell you why I was excited. First is the very interesting architecture. Or it might be interesting to me because it is my first time in this part of the world. Take a look at the photograph:
Secondly, there's wall paintings inside, sculptures and (if you have read about it in the link I've asked you just before) a museum with relics from the past.
Thirdly, they are celebrating St. Teresa of Calcutta as she is now known or Mother Teresa as we all call her affectionately. There're photographs of her put up inside the Basilica, with St. Teresa printed candles. People pray in front of her photograph in French. I do not know what exactly I felt.
If you are someone interested to know about Mother Teresa, there's always a Google. If you are going to Calcutta anytime soon and want to see places related to her, then check out this blog post.
.
I'll put up the videos on Facebook and give you a link here. Please be informed, things I spoke in the video are not factually accurate.
Surrounding the Basilica is a small market with interesting shops. Further down is a school and the church of Jacobins.
Capitole De Toulouse
This is the municipality building and the town hall. The surrounding area would interest any foodie or a shopaholic. Lakshana ended up buying a handbag for herself here!
Pont Neuf.
Pont Neuf which literally translates to "New Bridge" was built in the 16th century. Not new. The other second-hand web-scraped information that I can give you is – it is 722 metres long, and this bridge is not symmetrical. I read somewhere that this is one of the oldest bridges to be used to this date. Since I couldn't find the source, I can not confirm it.
.
The Cathedral && the Garonne.
Garonne is the river. Pont Neuf is a bridge over the river and the Cathedral is across the river. The bank we were on has a public space for people to just be themselves in. It looks like a blessed land.
.
Church of Jacobins
We did not know it existed. What appeared like a crown from where we were standing on the river bank. We walked towards the direction to find this –
The others in the list are museums, which we had decided to not visit, given the limitation of time we had.
You know why Toulouse would remain special for me? This is where I feel I've tasted freedom. People across age groups could come out and bask in the sun by the riverside, doing literally anything their heart wishes. A few created music, one was showing tricks. Parents find time to hand hold their children on fun rides. I noticed a girl sat there like a statue with either a book or a copy in her lap, scribbling something the entire time. People on the streets were free. They made sure they look great and were happy.
.
.
.
If you plan to visit Toulouse, 
a. Check the prices at Ryanair airlines. It's very cheap but also has limitations on luggage; which is manageable if you are an experienced traveller.
b. The first thing you do is to get a travel pass for the number of days you plan to stay.
c. Look out for Airbnb. I'm told that's the cheapest accommodation. We put up at Hotel F1 at Ramonville. While everything was good, the bathroom wasn't.
d. Be informed, this place is very expensive. Especially for those who are going there from Germany, specially Magdeburg. The cheapest alcohol during happy hour is equivalent to the costliest shit in Magdeburg.
e. People are nice but do not appear like a creep. It's important.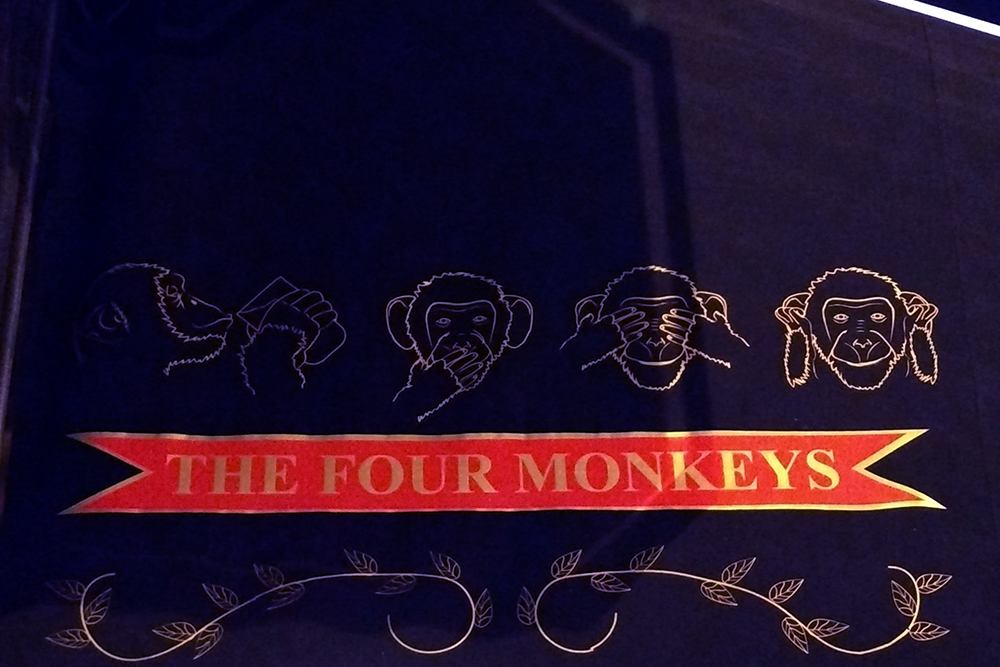 Overall, this is a very sweet little place with possibly everything great! If I ever come back to this city, I'd love to experience the nightlife here. Oh yes, we've missed the Cathedral here which is also a point of interest for me.
Do drop me your questions! Drop me a message here.
And if you like this post, do share it with your friends!