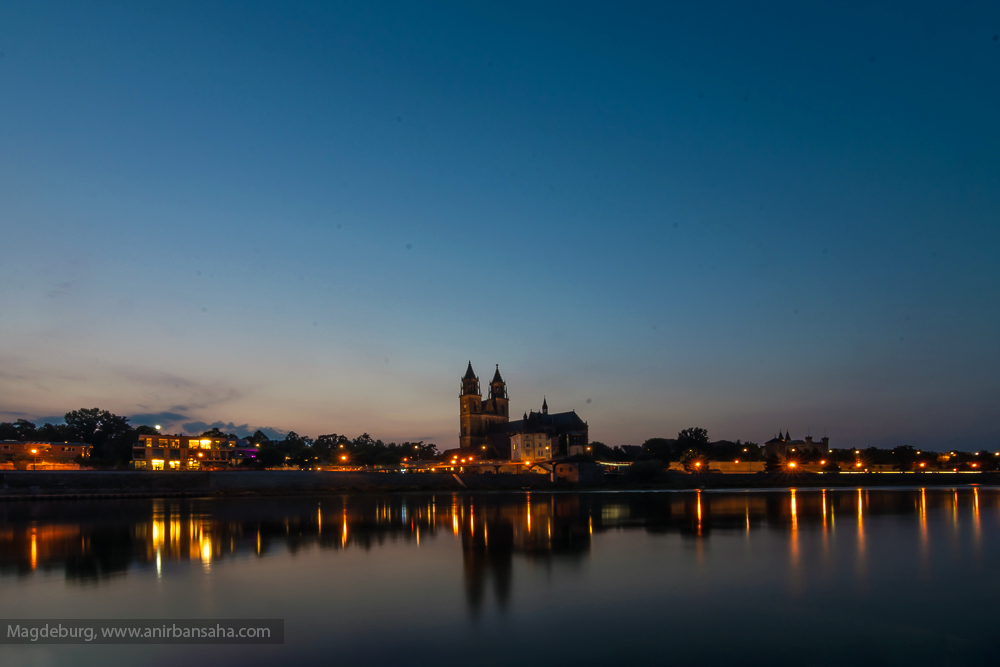 Context
:
The international community here in Magdeburg, for the English courses, has a majority of students hailing from the subcontinent and there is presumably a widespread of biased information about courses, certain faculties, and different expectations from the German education system from what they intend to deliver. If you are a new incoming student, you should read this blog post.
To my knowledge, the scope of this is very restricted to that of FIN, OVGU however I would be glad if this helps anyone else across the globe. All views are very, very personal. 
I completed two years studying this course and within these two years, I've completed one year officially working at SI@FIN, as a mentor, and in the Academic Club, leading its communication team. For a brief period of time, I was also associated with Magdeburg Indians eV. The experience I gained here makes me eligible to have an opinion on the subject I am addressing.
My note to the new incoming students:
I know moving out of India can be overwhelming. Leaving home, parents, family and coming over four thousand miles across to another continent where people speak a different language and have different food habits, can be even scary. At this point we need to ask ourself, why exactly are we leaving our home and coming to Germany? 
#newLife
If we want to gain skills, we need to
be open
to new cultures, newer experiences in life, not fearing to express our opinion or emotions even if that's contradicting with others. Engage in a dialogue, question the person in front of us. A quick and honest question-answering can make us realize a lot of things!
Explore
We need the degree and within two years. Fair enough, but what does the
German education system
want? It wants us to explore ourselves, understand what we want to study more and why; something that we are
interested in
and would want to explore more. For someone growing up in the subcontinent, it might not be easy. We understand. But try maybe?  We need to take our own time, there is no hurry.
Explore other cultures:
German culture, cultures outside India and even cultures within India. It's important! We need to know about other people's cultures. If I say, I am a Bengali and I would hang around and work with only Bengali people, I wouldn't know how beautiful the Telugu culture is, how the Germans culture is or how Tamil people are. Explore cultures, make new friends, hang out. Have beer maybe? If you are like me who does not like the taste of the beer, check out the cherry flavored ones! It's sweet.
Socialising
It's easy to talk to, seek help from a person who looks similar or speaks a language we are familiar with. Since they hail from a similar background, we might feel that they are more likely to understand and suggest to me different things which include but are not restricted to, courses (subjects that we take). But do they understand my interests, likes, dislikes, my ability to learn something new or something fast? A course that can be easy for a person might be very difficult for me. Our interests, learning methods, and styles might differ. They do not mean to be
biased,
but their opinion is somewhat biased by their experiences, their choices, interests, priorities and what they think is right. That might not be right for me.
Important: Course selection.
Choosing courses and projects should be our personal decision
, a decision that is backed by our interests, the information on the official website and if need be, direct communication with the faculty. At any point in time, if we think we have a doubt, ask an officially designated mentor. Not that they are not devoid of biases, but they are trained to be less biased while placing their opinion. Also, they are kept informed by the faculty about what's new and upcoming!
Jobs.
On similar lines, people often tend to opt for physical jobs. I am in no way trying to belittle other jobs, I am not. But let's try to place this in our mind: Magdeburg is the capital of a state, there are a good amount of investments in the IT sector and companies growing. This city is surrounded by three bigger cities – Hannover, Leipzig and Berlin. Maybe, if we have the required skills, we get a job that would help me gain hard and soft skills to further my career in the field of my interest. Also inside the university, there are HiWi jobs I might want to apply to; or be in touch with a faculty expressing my area of interest. They have and they will slowly guide me towards my area of interest. [Read more about student jobs
here
.]
Would I want my younger sibling to do physical jobs? No. Physical jobs are always a fantastic fallback option. Treat it strictly like a fallback option.
Socialising.
Do I suggest not to mix with people from the subcontinent? No, I've never meant that. It always feels better if I am with people who hail from a similar background. How lovely it would be to keep discussing Professor Shonku, no?
In fact, the Indian community in Magdeburg is incredibly supportive and helpful!
We get to talk in our language, have spicy food, dance to familiar music, get assisted in finding accommodation. But let this comfort zone not make us forget, possibly, the bigger picture of making ourselves more versatile, adept, independent, and strong. Go have international experience!
Study.
Study independently:
read books, check out YouTube tutorials, scientific papers, manage time well and do our exercises by ourselves. If we have doubts, we should ask the tutor. Spend some time, give our best. It's okay if we take fewer than thirty credits per semester. We wouldn't possibly run out of money and figure something out. But by the time we graduate, we should know our shit well. At least for the money and the practical experience, we can find some job to sustain.
Volunteering.
Let's not
volunteer
in any of the student-run groups just for fun! Check if that volunteering experience could get us closer to faculty, companies or a team with whom we can share a good time working and learn a couple of new
soft skills
, which would help us get an internship or a job! We should also put our volunteering efforts on our resume, and justify it. Our life isn't a charity and every moment, we devote to our work, counts. Even if that's voluntary!
Internships.
I would rather go a step ahead and say that we should check out
internship opportunities
right in our first semester. Check out what things we like and what we do not, based on our interest! Check out the skills required and plan how we can gain those skills! Check if a working group in the university can help us with it or if volunteering for a student body would. The internship opportunities would also guide us in the direction we want ourselves to go. Trust me, at the start, it is not easy. But sooner than we would expect, life becomes easier.
Work with a person if you want to, even if a couple of your friends might not like the idea. I work with a lady almost everyone advised me not to. At the start, it was tough but now I feel I am better as a leader. She wasn't kind but she had the right advice, always! Similarly, a couple of my teammates in the communications team were advised not to work with me. I think they are really doing great treating the team as their own startup, analysing problems, proposing solutions, iterating, brainstorming and getting better at it. There might be tiffs, there will be tiffs; sort it out or just find a common ground where you can work with different individuals. The objective is to work together, gain newer skills or get better at it and just strengthen yourself.
I think I should draw an end to this. This post might irk people off; of 10 reading, a couple of them would be indifferent, half of them would possibly dislike me but I am hopeful that at least one person would find this useful. And I can live with that. This is exactly what I would tell my younger sibling, should he decide to move abroad to study. And he wouldn't listen to me more than this at a stretch! Haha. Signing off.
Overview of Data and Knowledge Engineering: click here.
Information
: Read
this post
and this post to know more about the social life in Magdeburg, if you are a student in the university. Most importantly, inform yourself about
Plagiarism by reading this
.