It was the August edition of Better Photography, where the theme was "Monochrome shades of Monsoon". I got quite interested in monochrome, specially which are not the pure black and white. And, at times, you dont need to use filter or editing to get a monochrome. I shall share 3 photographs with my readers, which are quite close to my heart and shall discuss it.

I cannot tell this is an awesome photograph, but this is quite close to my heart. No filters were used. This was shot at the Diwali night, on the streets when there were no other source of light, except for the red crackers, that the girl was bursting. The ISO was high, adding grains to the photograph. This is completely unedited, shall try to edit this. This gives an unique feel, which I refuse to express, because each viewer perceives a photograph in his/her unique way. But do leave a comment on this photograph.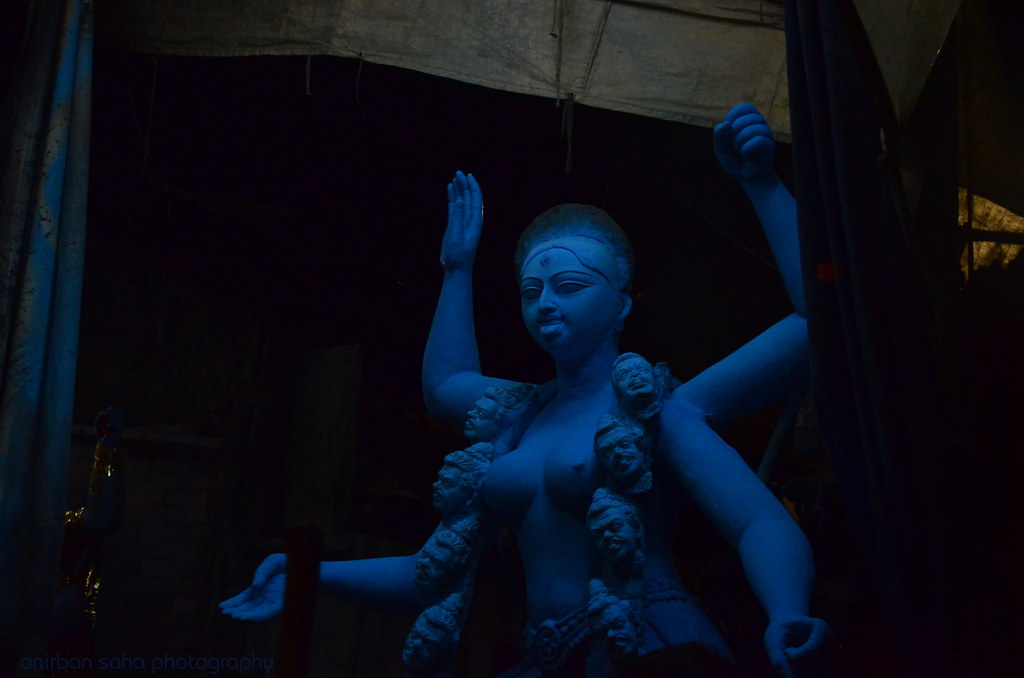 The next in this line is another unedited photograph of Maa Kali.  I have another similar photograph at f/3.5, which I will upload later. This photograph too is very near to my heart, unedited, no filters used. They were spray painting Maa Kali at Kumartuli when I clicked this photograph.  Its serene and is divine, and perhaps no one can perceive it in any better way.
This is an edited monochrome. I converted it monochrome, as this takes me back to my childhood days when I played galli cricket in the by-lanes of North Kolkata, or watch others play.. this is nostalgic, and thus I converted to Black and White.
Please do leave a feedback on the photographs, however harsh it might be. Coz, I believe I need to learn and I have a loong way to go 😀 ..and If you like my work, hit the "Like" button..