If you are planning your next Sikkim tour, I would strongly recommend you to try paragliding in Gangtok. For young travellers, adventure allures. I'd be honest, the first reason why I loved Sikkim was the mountains, the people and the peace they offered me. Slowly I discovered the culture, the Cham dance and the monasteries. I came to know about the Guru Drongmar Lake and how exciting the entire North Sikkim could be.
And during my last visit to the state, I tried paragliding for the first time. Check out the video to know how exciting it could be while in this blog post I mention the finer details.
From the MG Marg market, catch a cab and offer them not more than Rs 600. In this budget, the taxi driver is expected to take you to the adventure tourism company, wait for you to come back and then take you back to MG Marg market. That's a lot of time and honestly speaking, Rs. 600 is underpaying them.
We went to "Sikkim Paragliding" because our taxi driver suggested; I blindly trust people in Sikkim. They either take cash or you have to transfer the money online. They do not have a credit card, debit card or PayTM options.
There are 2 options for paragliding:
a. Medium range flight. Fees: Rs 2500 and flight time is less than 10 minutes.
b. High range flight. Fees: Rs 5000 and flight time is 18-20 minutes.
If you would want a video with a GoPro camera, then you have to pay Rs. 500 for the video.
We took the high flight because YOLO. From the office, they drive you to the nearby highest point (which is higher than Tashi view point, in case you need a reference). It is around 1-hour drive. Then you need to walk up a bit. Make sure you wear proper shoes.
The place where they finally take you is heaven.
Then they prepare for the take-off. While they set the wings and the harness, you would perhaps pose with your friends and take selfies!
Sooner than you could think that would happen, they'd take off.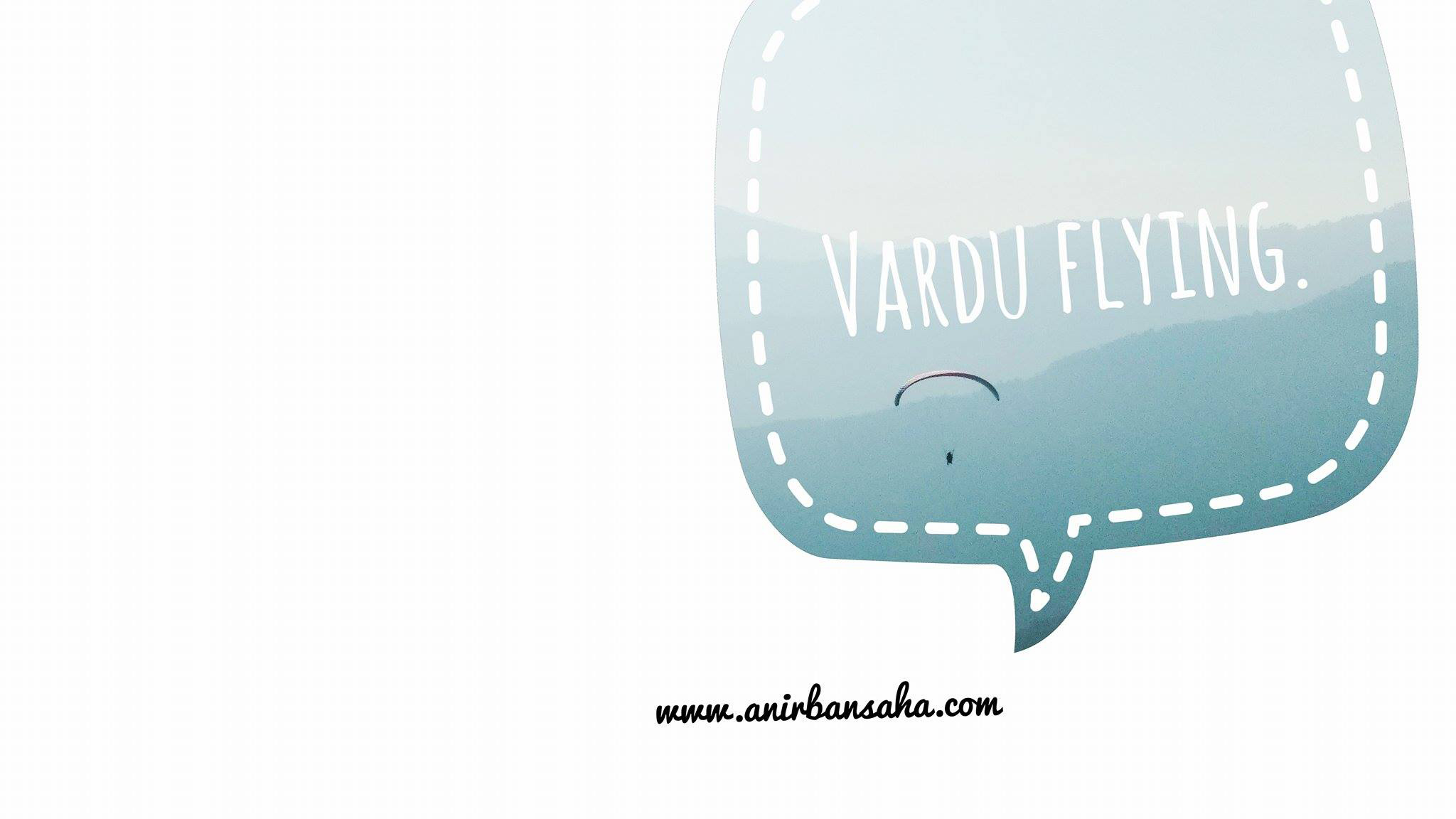 I could only photograph Vardu taking off and within moments he became a speck in the sky.
If you would want to see how it feels while flying in the air, check this video out:
If you have any questions, please do ask. SHARE this is you find it interesting or exciting or if your friend needs related information. 
For the uninitiated:
a. YOLO: You Live Only Once.
b. It is safe. However, they'll make you sign a document that says if you die, it is your responsibility.
c. Search "Paragliding" on Wikipedia to get more theoretical details.
d. Thank you Anish Kundu (5th year, B.Arch, Jadavpur University) for the video edit.
e. TRY it out once in Gangtok.
Tata.