Marriages, first feared.. then loved.. and then, oops! regret But when loved, I believe no better heaven exist than the eyes of your better half. ..and the two photographs below are special to me because of the eyes.. [Left: Ramit da, who is married to Geetali boudi.. and on the right is Namrata boudi who is married to Subho dada]
During marriage, the bride often exhibit way more emotions than the groom, who often stays confused, not knowing how to behave.. The eyes change from playful, to playfully shy.. to irritated during the long procedure of marriage.. to a state of confusion a mixed bag of happiness and having owned during sindur-daan… to a tearful "vidaai", at the end.
How can we fathom the feelings of the newly wed bride with her parting of her hair filled with the vermilion from the grooms' hand? This uncertain look of the future makes this photo of my sister very special. A certain sense of happiness, a certain pain of leaving behind something, an excitement to start a new… can these feelings be put into words?
"plethora of emotions just went by…" is how one of my friends described her emotions as… perhaps one such, on the face of Anindya's sister after her Sindur-daan. Her expression, made me look backwards to one of our discussion with her dad, where he expressed wearing Sindur as a sign of social captivity, an ownership socially recognised.. seldom loved, at times forced.

The discussion shall continue if not stopped, my hunt of eyes during marriage shall continue.. I so wish all my friends start marrying, each one each week… I will get so many expressions, eyes and yes, have lotsa food 😀
Few more snapshots.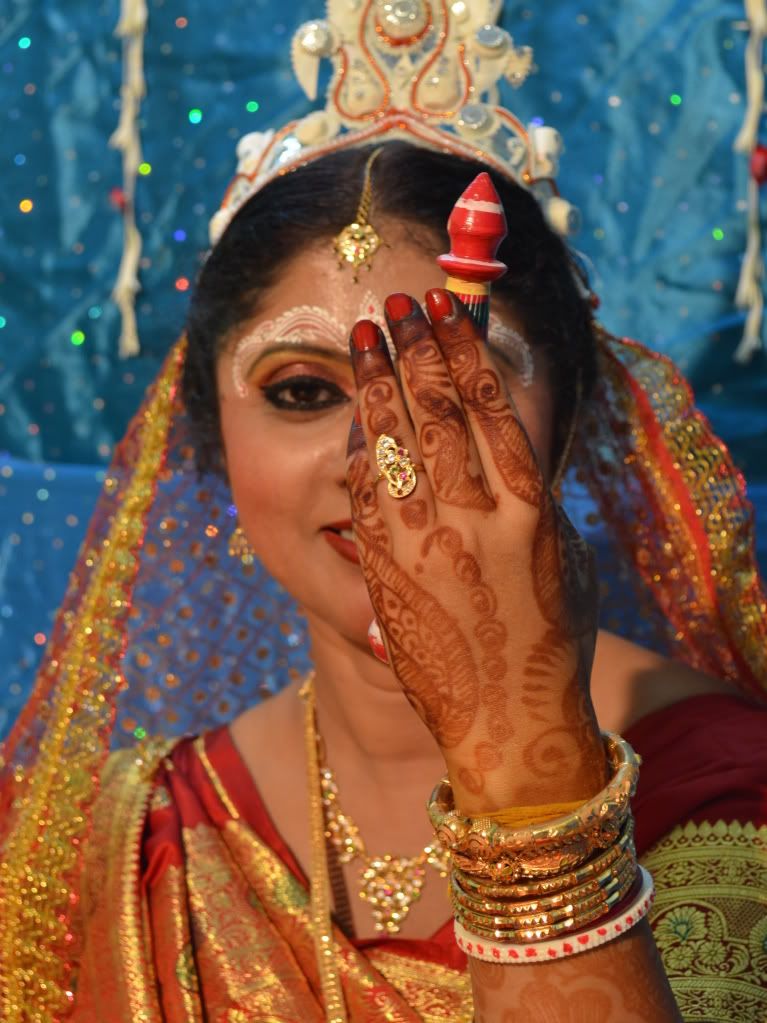 Photograph : Anirban Saha Photography. If you havent "liked" it by now, Do hit the "like" button…