I hope this post finds you in good health. Even if you are not well at the moment, I'd always wish you get well soon. On that positive note, let's introduce "Bengal Write Ahead", an online writing contest conducted by Facebook partnering with Kolkata Bloggers, Rupa Publications and Red FM.
All Indians, specially Bengalis are known for wearing their opinions on their sleeves, discussing and chit chatting over an earthen cup of tea or a mug of coffee in the nearest coffee shop. Their discussions range from the blood red communist rule to the current chief ministers hilarious slip of tongue, from why Donald Trump gets media attention to why their para'r boudi gets the chaiwala Poltu's attention. But how often do we discuss newer ideas and positive news that happen in Bengal? Let's try finding them.
Convert your positive opinions about anything Bengali to 500 word essays/posts and submit them to www.BengalWriteAhead.com and tell your friends about it, using the hashtag #BengalWriteAhead. The top 50 such positive posts gets compiled into a book and the top 10 posts would get Rs. 10,000.00 cash prizes. You can either write in English or in Bengali and your topics can range from sports, music, films, theatre, culture, education, health, industry and the list is endless.
What's POSITIVE? 
A section of the media questioned the intent of this contest and mentioned that this is a way the ruling party of Bengal wants to use soft power to condition people's minds. A few of my friends laughed, a few raised alarm. A few decided to not talk about this. After my phone number was shared in the emails sent to all bloggers and book lovers (data collected from the Book Fair) I started getting phone calls, a few questioning my knowledge of Bengal, a few asking what's positive and a few never bothering to know what's up. They resorted to Bengali abuses.
In one of the emails, a person asked.
..most IMPORTANTLY, I noticed About the Contest under Bengal Write Ahead website in which it is written that – Entrants are to submit positive individual opinion posts on West Bengal. What do you mean by the term POSITIVE?  If I have different opinion or frankly, negative opinion on the going ons in West Bengal, am I not eligible to write it here? Please CLARIFY it.

Shantanu Chatterjee.
Here is my clarification, dear friends.
My Bengal is more than TMC, CPIM or any political party could ever become. If we do not speak well of our own state, who would? If we do not promote our own culture, who would? No Messiah would come to change things. This is our land and we are responsible for it's growth.
When NASSCOM established the 10000 Startups program in Kolkata, second in India, that's positive news. Today it is thriving with young minds.
When Kanyashree gets funds and recognition from UNESCO, that's positive news. Oh wait, you can colour it politically.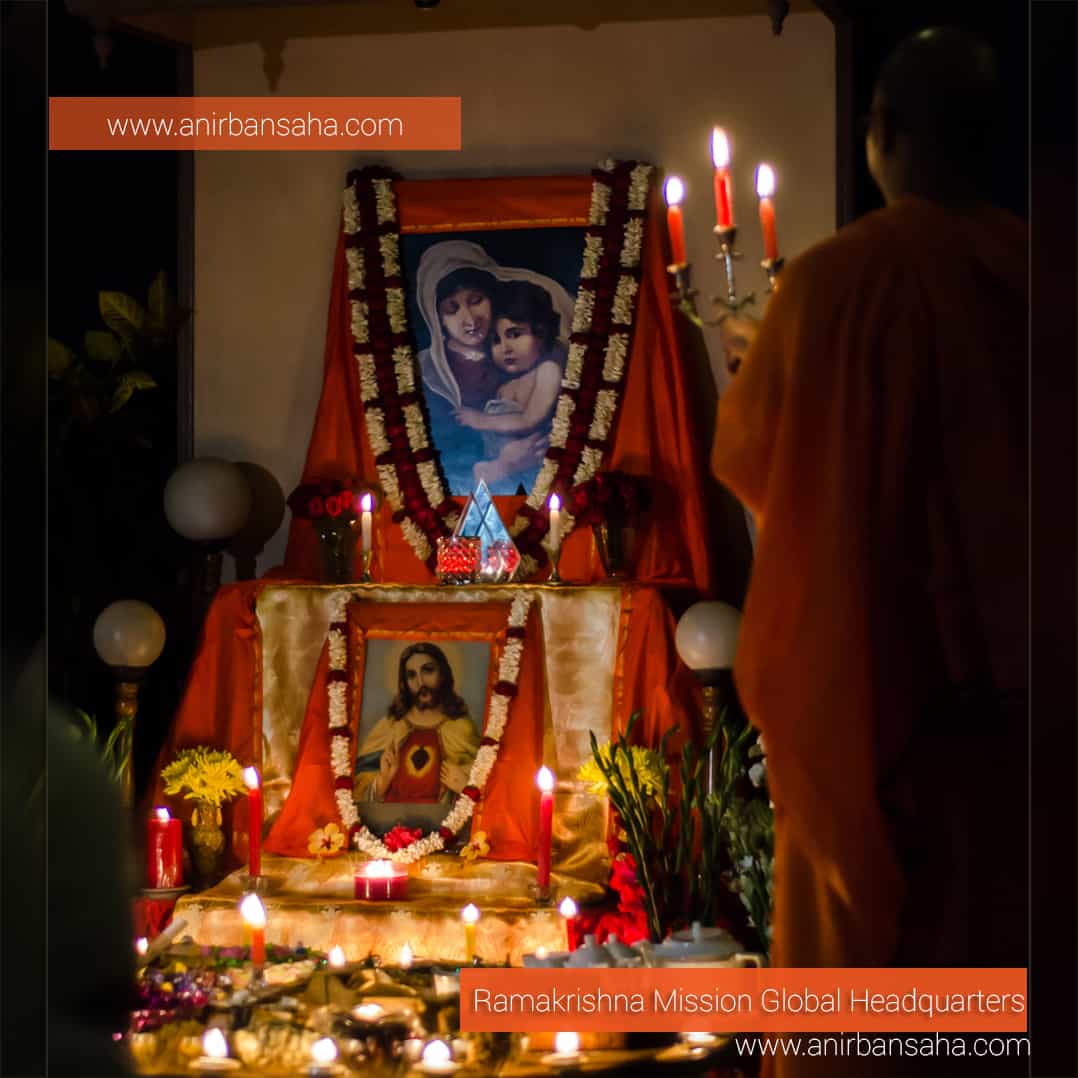 When a certain group of people say that Mother Teresa's main aim was to convert people from other religions to Christianity, I find sisters from the Missionaries of Charity celebrating Diwali to help their children enjoy the festival of lights and give them reasons to be delighted. To me, that's positive.
When I see Christmas eve celebrations and prayers happening inside the Ramakrishna Mission Belur Math global headquarters, it's a happy thing for me. To me, this is positive.
When most of my friends find Kathakali attractive and plan to visit Kerala, I tell them that it isn't a masked dance. Bengal is the only state that boasts of Chhau, Bagho Nacho, Gomira, Gombhira, Chandi Dance, Cham and all are masked dances. Not only culturally, Bengal is the only state to have the hills as well as the sea beaches with the variety of culture, changing landscapes, flora and fauna. Do you know that more than 60% of birds available in India can be spotted in Bengal?
If you see today's The Times of India, page 1 – "Kamduni girl bags NASA scholarship". To me that's positive. You don't need to search much, it's right there on page 1! Aren't you proud?
Not only Sourav Ganguly, when Saurav Ghosal makes news globally for his expertise in playing Squash, I feel good. When I see Arundhati Bhattacharya becoming the Chief of SBI, it is positive. When I see Manabi Bandhopadhyay become the first transgender principal of a college in Bengal, it is definitely a first and a positive step towards a better state. And you know what? It is not bound within political lines.
When I see people asking me about blogging, when I see young students starting a blog and flooding my inbox with their queries, I feel positive. When Kolkata Bloggers worked with the Bengal Government, NASSCOM, US Consulate Kolkata, International Kolkata Book Fair, when I see The Times of India taking interest in Kolkata Bloggers and promoting it, I feel positive. When I see all the major photography groups having their blog, more than 5 first time big blogs from Kolkata doing very good work, it is positivity for me.
When I see young students starting up, be it graphics, videos or be it making youth theatre groups, I feel proud and very happy. When I see the elders in TiE, NASSCOM or the Publishers and the Booksellers Guild encouraging this, I have the broadest smile on my face.
I'll mention a few more positives that I can recall from the top of my head:
a. Purulia's tribal women learn effective water management techniques and multi crop approach, getting helped by NGOs and SHGs, I feel good. Do you know that they achieved food sufficiency in the region which was always in the drought list, inspite of heavy rains.
b. Sampriti Bhattacharya, a 28 year old hailing from Kolkata who is doing her PhD from Massachusetts Institute of Technology, has designed a drone that can map ocean floors at places where GPS don't work. She made it to Forbes 30 under 30.
c. Ayesha Noor, who hailed from the Kolkata slums, is now a national and international gold medallist in Karate. US film makers are making a documentary on her life. Daughter of an auto driver, she fought epilepsy and poverty to reach this height.
d. Scholars from Kolkata discovered a 6th century Ramayana which gives us an entirely different perspective of the Hindu epic.
e. This one is popular – A Kolkata cab driver made a roof top garden on his taxi. A simple search over the internet would give his details.
f. For me the Jadavpur Protests #HokKolorob is very positive. Colour it politically if you might want to, I have never seen all colleges unite for one cause, brave the rains and walk down the streets complimenting the thunders with their roars. There were mistakes from the students as well, but they are children. CM Mamata Banerjee chipped in and the Vice Chancellor was removed. Where else in India could you even dream of seeing that? The CM's intervention left a good impact on the young minds.
g. You know what's positive? This time let's make it political. The chief minister of the state made a hurried conclusion about a certain rape case, which was insensitive towards the victim. But the police was free to investigate in their own methods and the real culprit was caught and penalised.
h. IIT Kharagpur in a joint research with university of Illinois and Texas, found a way to make the internet safer and by not using traditional userid and password approach. It is lauded by MIT. (For people like me who spend more than 20 hours a day on the internet, they'd know how important this is.)
i. Kolkata is the most progressive city in its outlook towards women and does not discriminate against them on the basis of their looks or the clothes they wear. (TOI Survey report)
j. Who does not know about Shila Ghosh, the old lady that sells fries on the pavement near Rabindra Sadan metro station? There's another lady who toiled for years as a manual labourer, a house maid and a vegetable seller to save enough money to build a hospital. At 70, she built a two storey hospital where her son Ajoy is a doctor. The hospital has 12 doctors and 25 beds. If this isn't positive enough my friend, nothing is.
..and it is just ten more of them. I'm sure that I do not know everything about Bengal. I am sure there would be enough positive news. If you want to know about the economy and feel good about it, I might not write it in this blog post because you might want to colour me politically. I'd rather give you the link to the India Brand Equity Foundation.
Bengal Write AheadHelp share Bengal's story with the world! Facebook, in partnership with Rupa Publications , Kolkata Bloggers and Red FM , invites you to 'Bengal Write Ahead' – a writing contest that aims to showcase the positive energy, cultural diversity and boundless creativity of Bengal. Your entry could be one of the top 50 posts curated by Rupa Publications to be published in a book or you could be one of the top 10 winners to receive a cash prize of Rs 10,000. Submit your story now at www.bengalwriteahead.com #BengalWriteAhead

Posted by Facebook on Saturday, February 27, 2016
Friends, this is our land, this is our culture. We are free to oppose a government, we have the right to dissent, we can be anti-establishment and feel very proud of ourselves. But in this process are we killing the brand Bengal, that if rebuilt would only help us and our future generations? Bengal is more than Rabindranath Tagore and Raja Rammohan Roys of the past. The present too offers us new and more positivity. Let's assemble them, let Bengal Write Ahead.