At any point in time, if life in Magdeburg gets boring, there's always a little something new to explore; Aerosol Arena is one such place where music, art and free-spirited people meet. Perhaps a little more – a place for Hip Hop battle, to chill, share a beer with a person completely new. Painting on the walls is legal and this fact lets imaginations just fly!

Wall arts and artists have interested me since I explored the wall arts and murals in Calcutta. Cologne was different and Magdeburg is a little more different! I'm happy to make this post on the wall arts in the aerosol arena, Magdeburg. Quite unintentionally though, we spend a couple of hours during their Hip-Hop Olympics – 72 hours of non-stop graffiti and hip hop.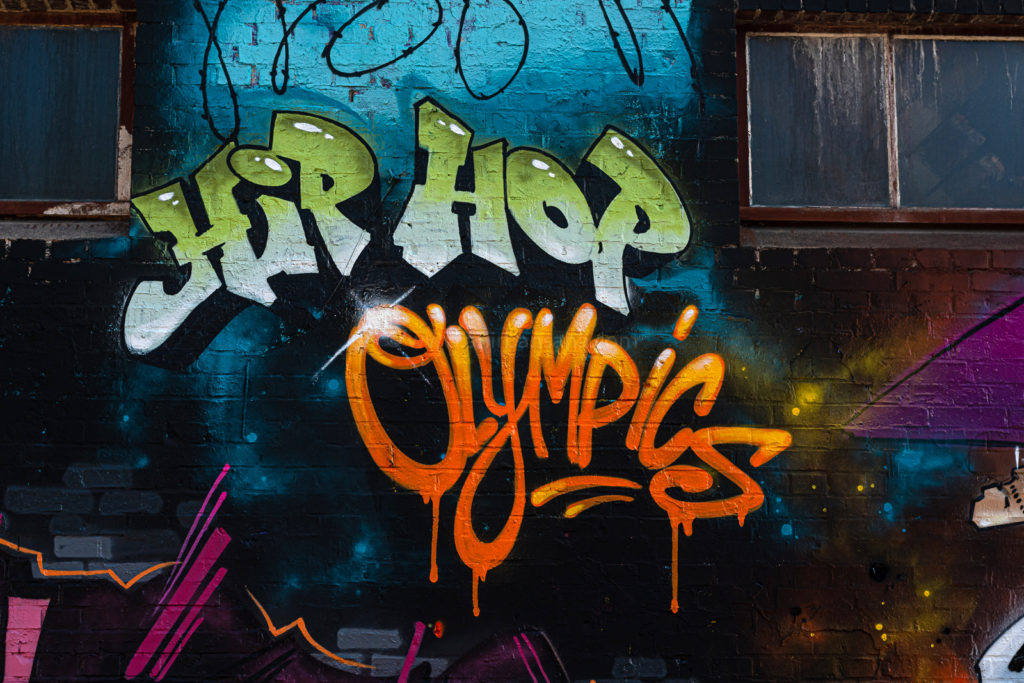 Where is Aerosol Arena? – Tram 10 takes you to "S Bahnhof Eichenweiler", in the direction towards the Barleber See. A little more than a kilometre walk from there and a little maze solving skills will land you at the Aerosol Arena! Use Google Maps!

What was it like?
Imagine this: A walk for slightly more than a kilometre, through the green and through the concrete. You reach a place completely desolate, probably an abandoned factory or warehouse. You do not want to go back because that's where you came from. And the only way is a very unassuming pathway. You go near it and you find a car with graffiti on it.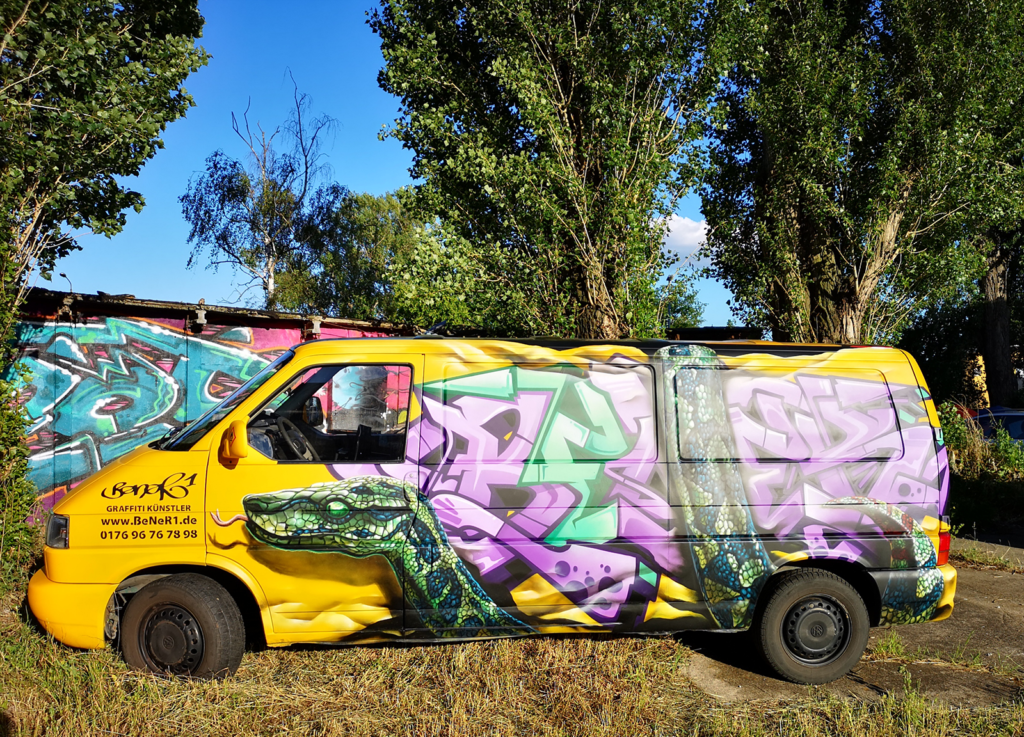 Suddenly you're greeted by loud Hip Hop music! And shoes hanging from the top. A little towards where the music came from opened an entirely different Magdeburg for us! It was a battle of abstract ideas and colours. People were friendly asking for feedback; for some, it was their first graffiti, for some a brown boy was quite an interesting addition to the assembly.
For me, the ice breaker was simple: "Hey, would you mind if I take your photographs?" The answers were affirmative, always. A couple of chaps offered me a beer, the DJ invited me to the 10 PM show where they'd make more music. And one artist asked where I would put the photographs up. And he made me do this:

Here are a few of the better shots taken using my 50 mm prime lens. I wish I had taken my wide lens. Sigh!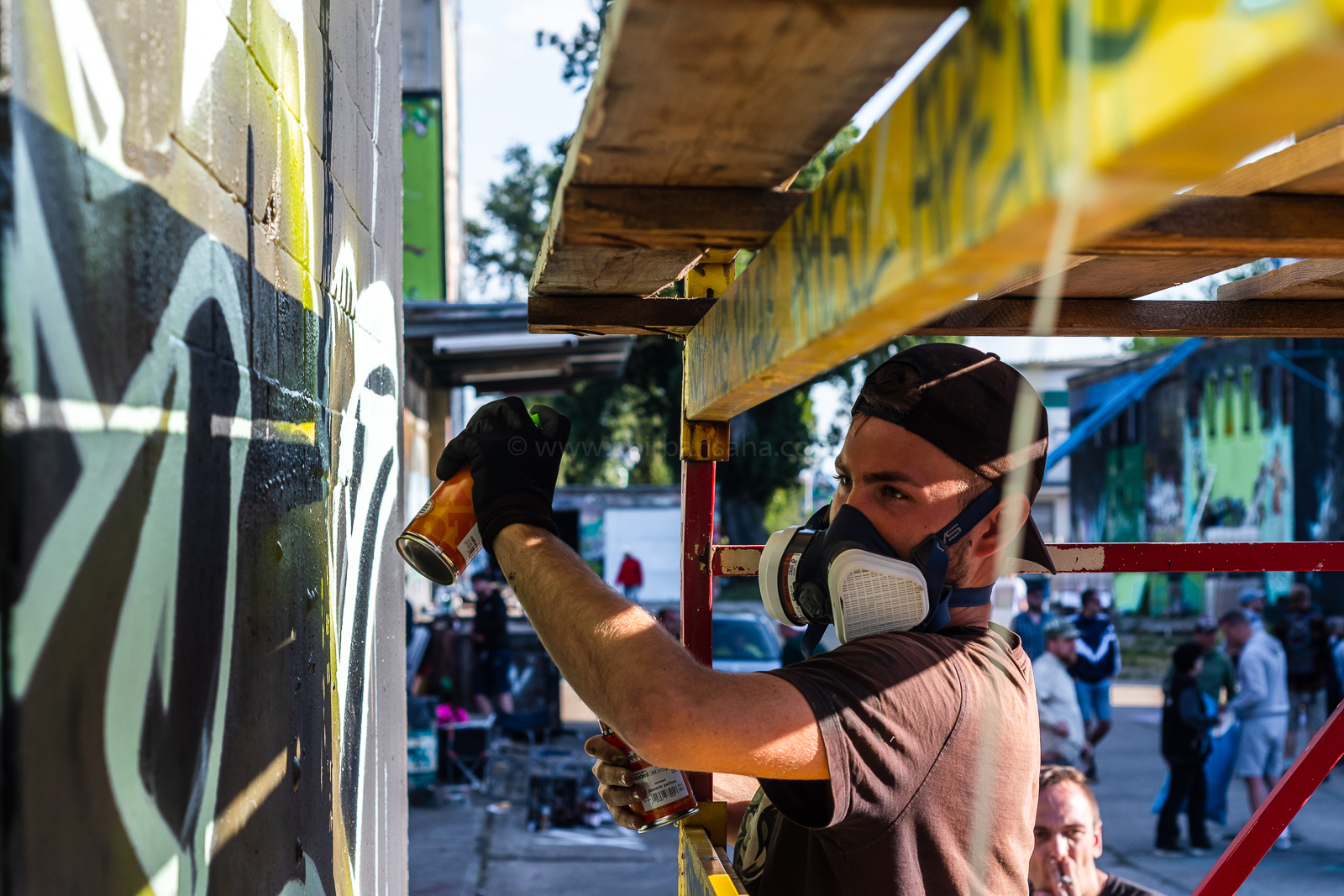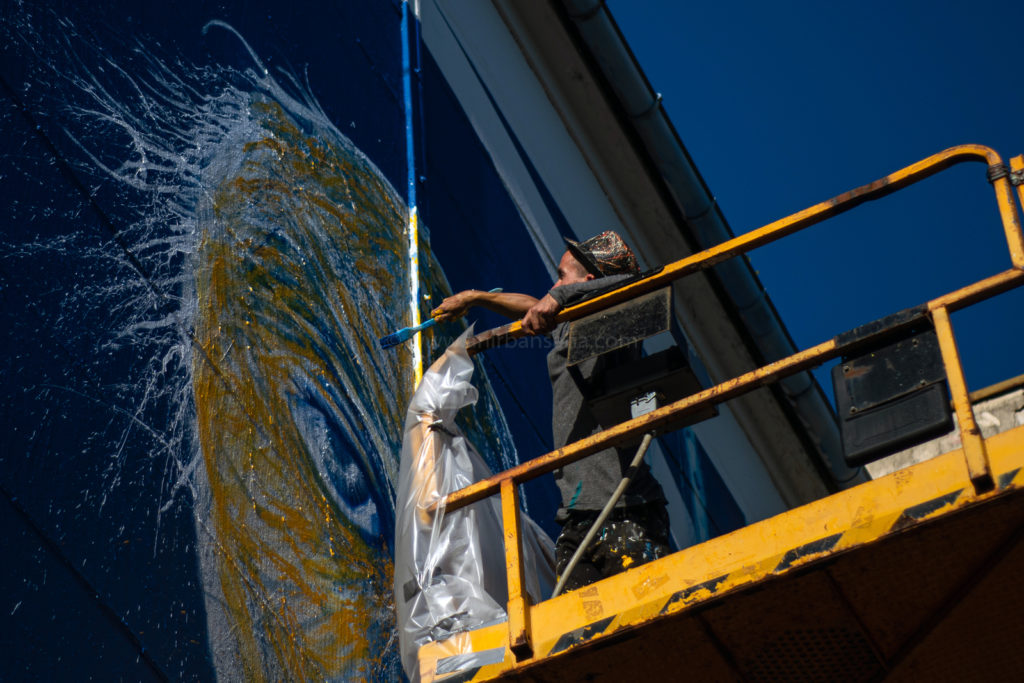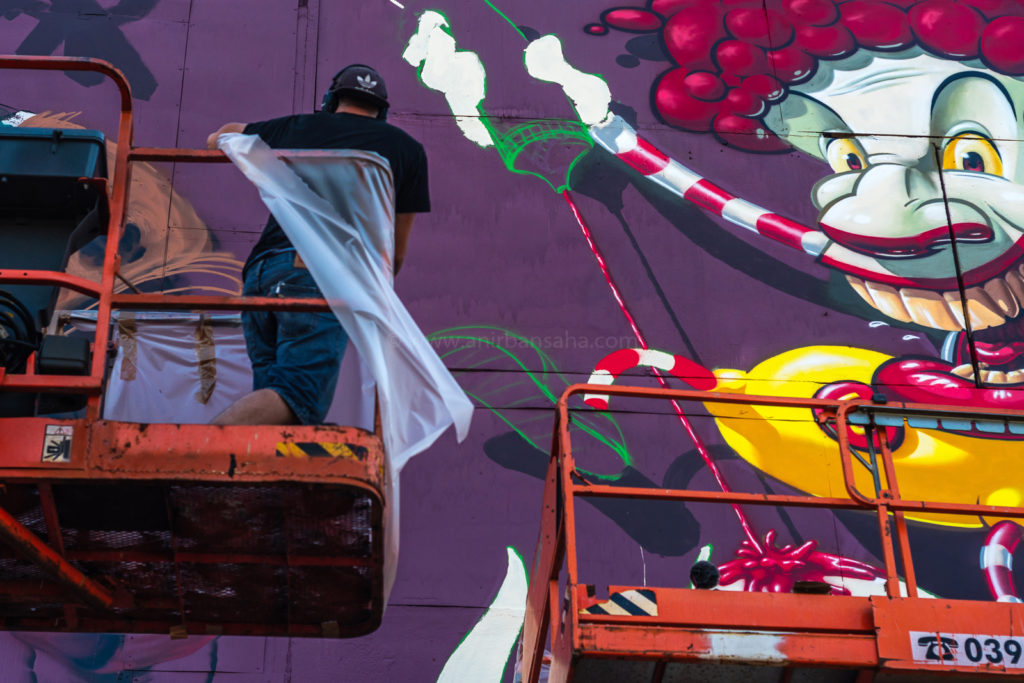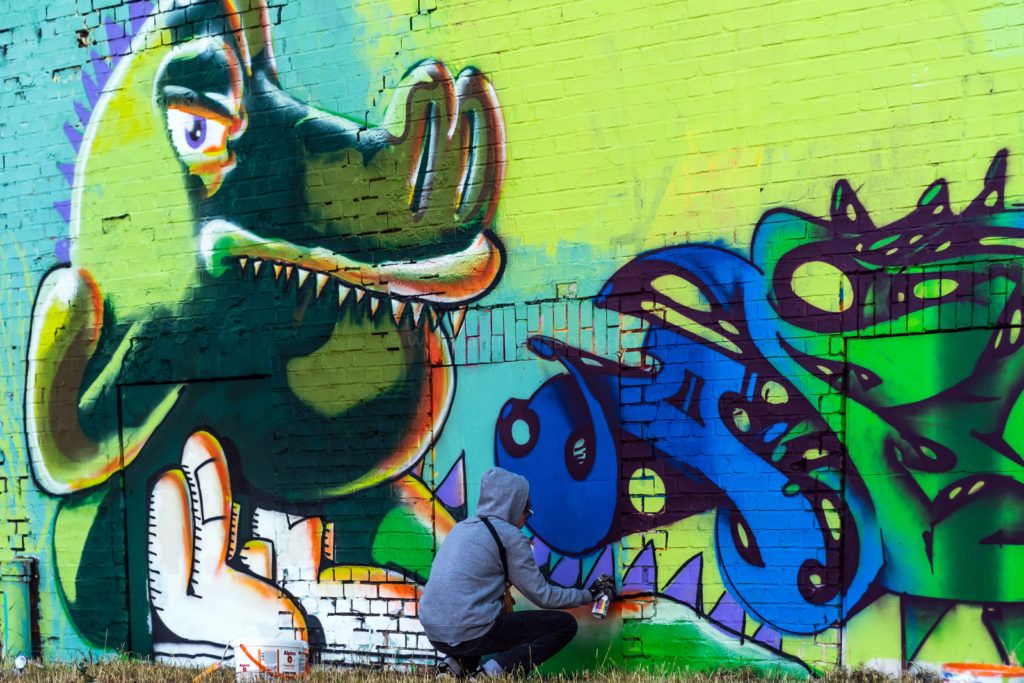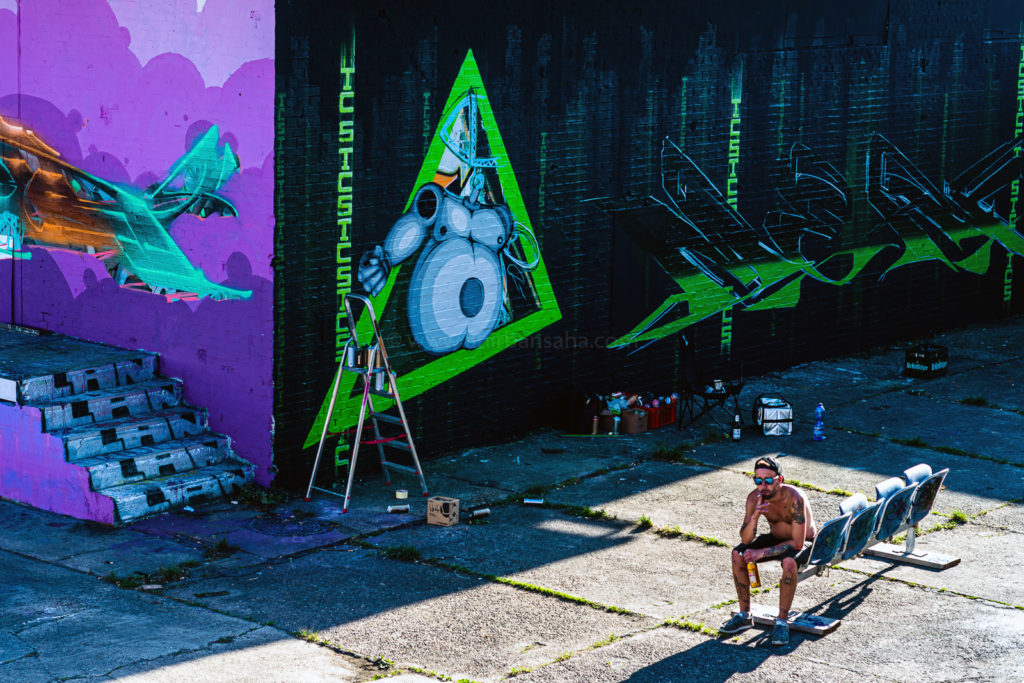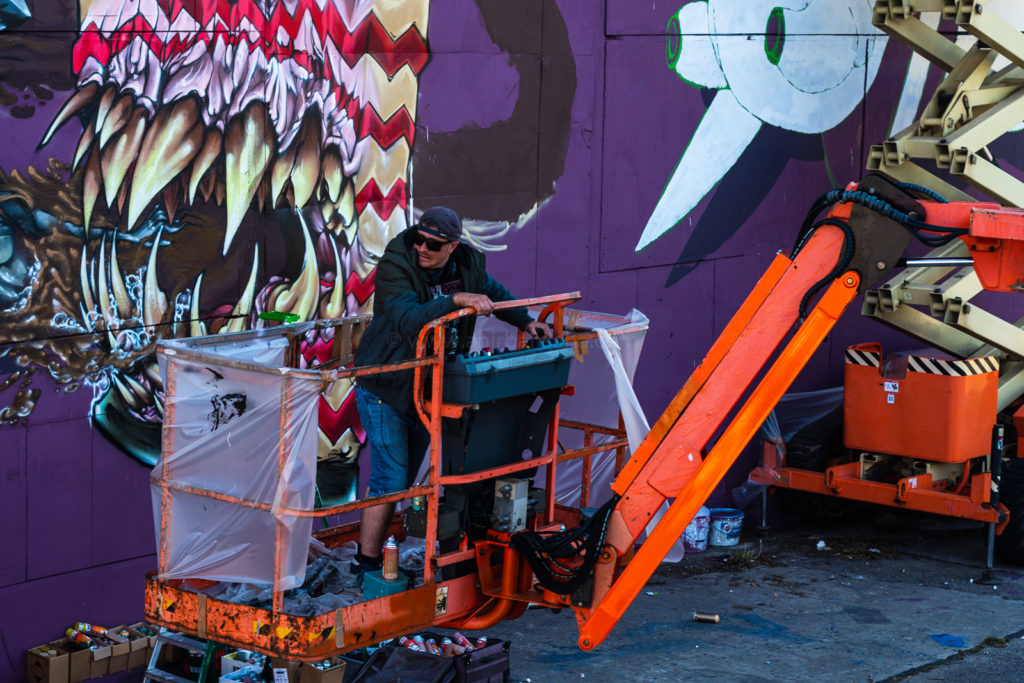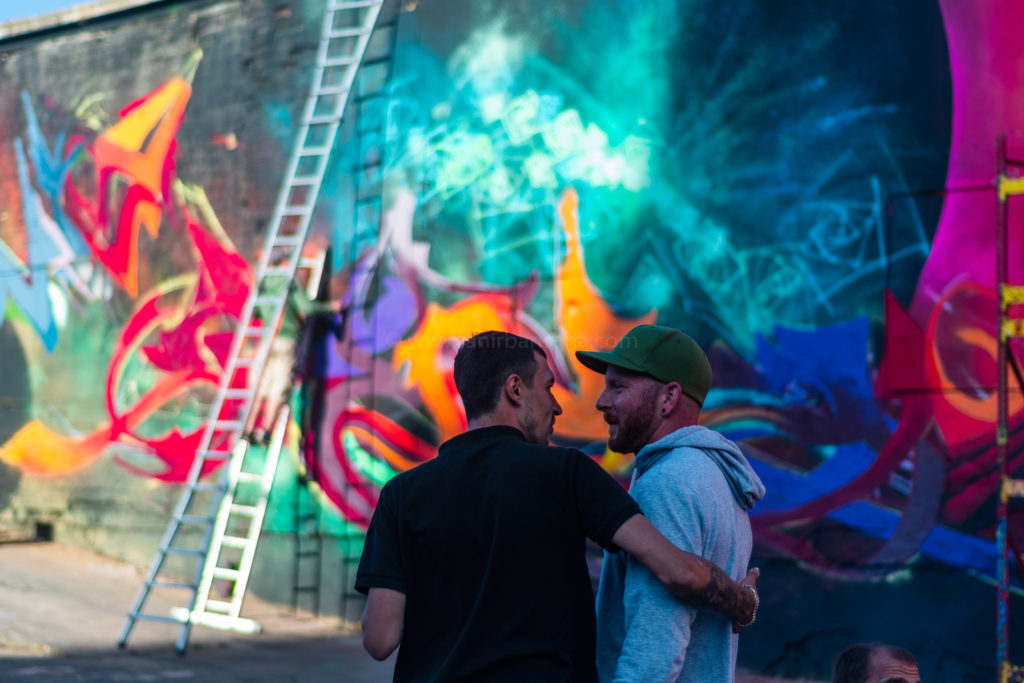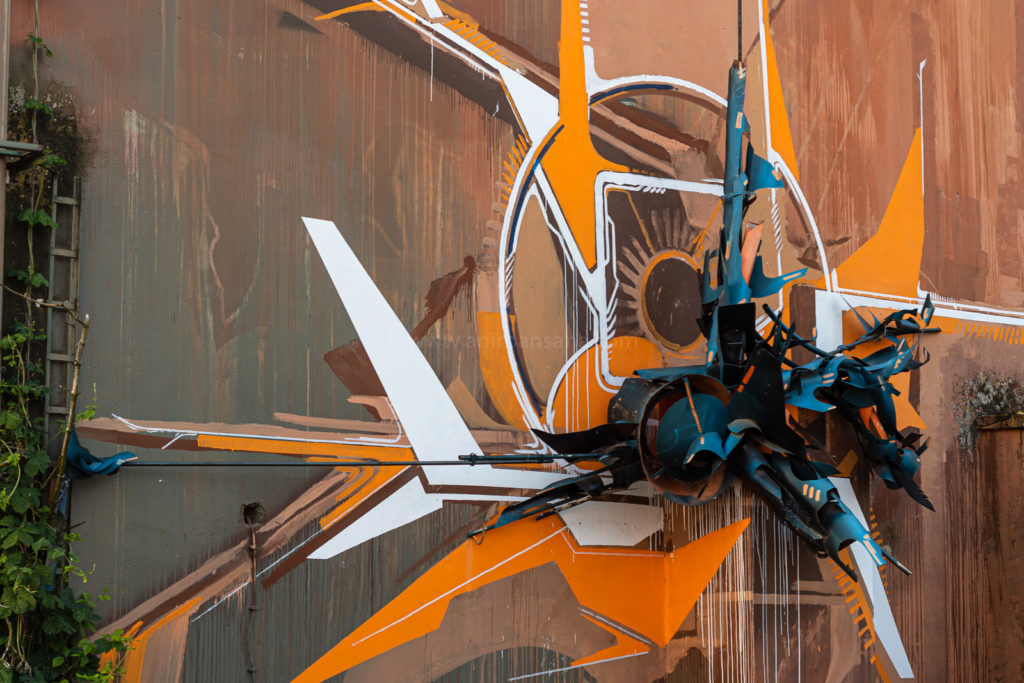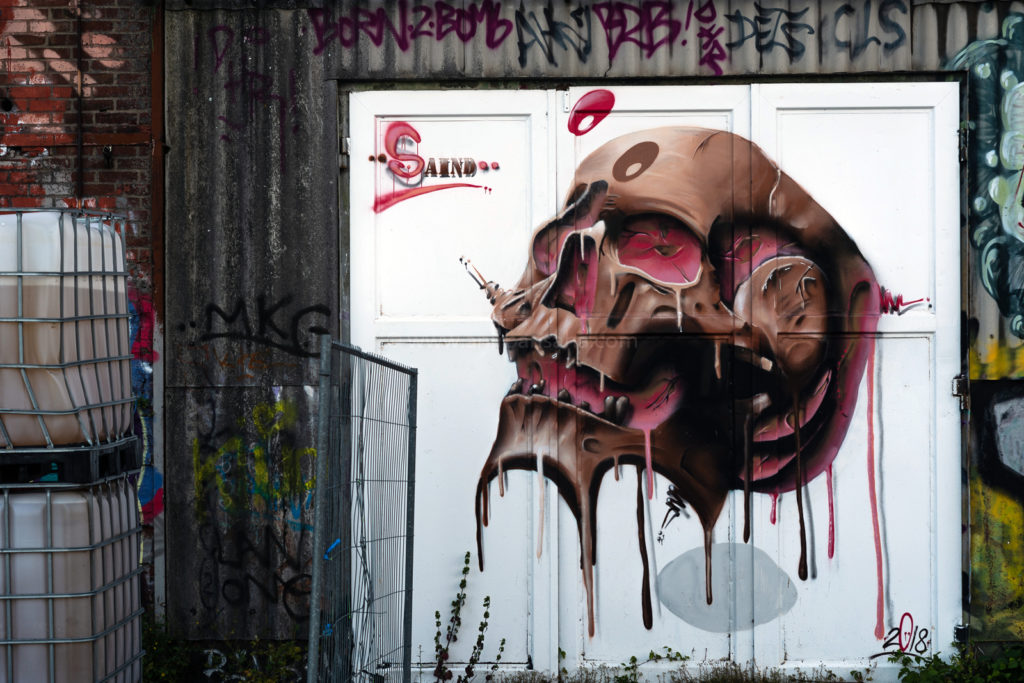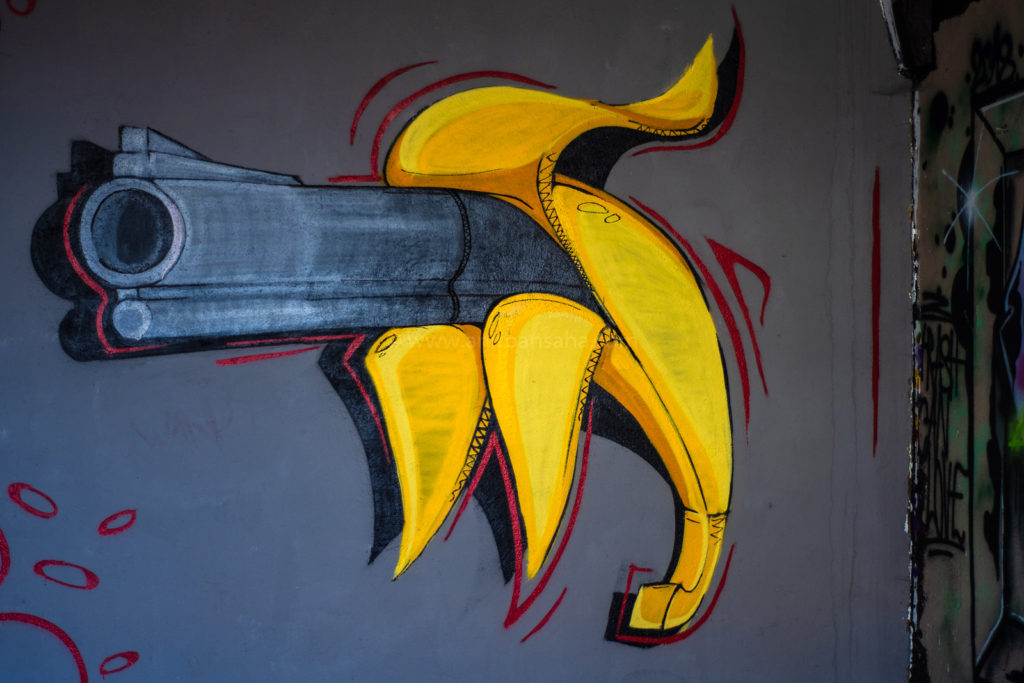 I hope you've liked this blog post; follow me as I discover this side of the world in another new way. Subscribe to my blog on Messenger or on Telegram to get one text when I make a new blog post. Nothing is more encouraging than your show of support.
Link to Aerosol Arena: https://aerosol-arena.de/
Subscribe to my blog on Facebook: https://m.me/anirbansahablog